thebigday Reduce Guests Check-In Times & Simplifies Wedding Guests Management.
It's a super fast and efficient way to check-in guests by simply scanning their unique QR code. No more paper guest list for your event!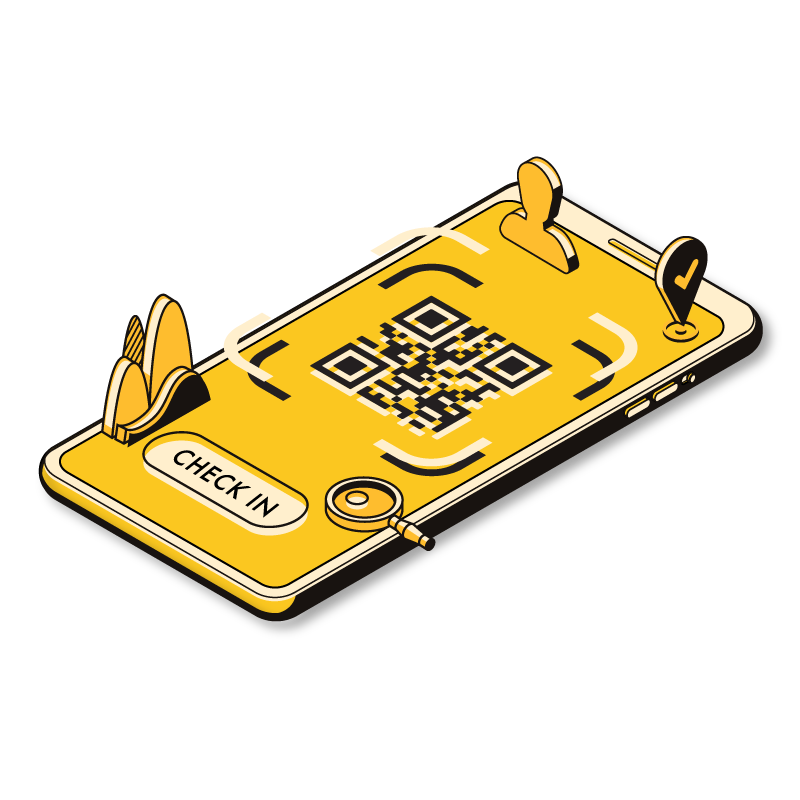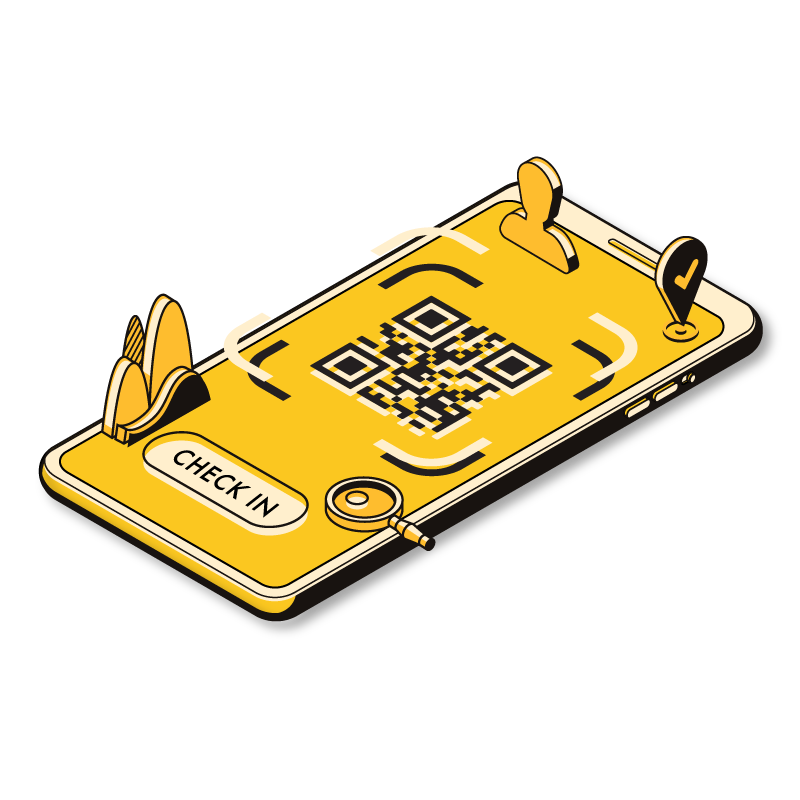 thebigday Reduce Guests Check-In Times & Simplifies Wedding Guests Management.
It's a super fast and efficient way to check-in guests by simply scanning their unique QR code. No more paper guest list for your event!
Manage your guest the smarter way

Make Planning Convenient
It's easy to add, edit and delete guest info in thebigday app. Meanwhile, you are able to organise wedding guest lists anytime anywhere. Therefore, no more rushing for the last minutes paper guest list update.

Information At A Glance
thebigday provides wedding live statistics, for example, real-time guest attendance rate, guest category and guest special requirements. To determine if all guests are arrived and ready to start the event.

Always In Sync
No matter where you are, thebigday stays in sync across all of your devices. At the same time, all changes in the app will live sync between devices when it's connected to the internet.

Simple & Easy to Use
thebigday is an extremely user-friendly wedding guest management app that provides stress-free planning experience and ensures your wedding guests are impressed.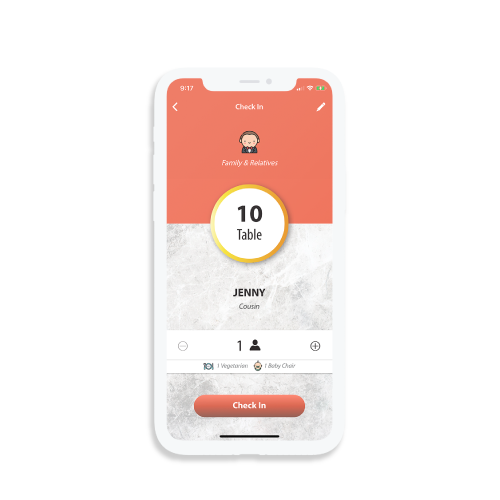 thebigday Wedding Management
thebigday's wedding guest list management, scan QR code guest check-in, and Ang Pow record makes your wedding planning easier.
thebigday Event Management
User friendly event management solution. Cut down massive paperwork and double jobs. Save your time and effort to make a perfect event.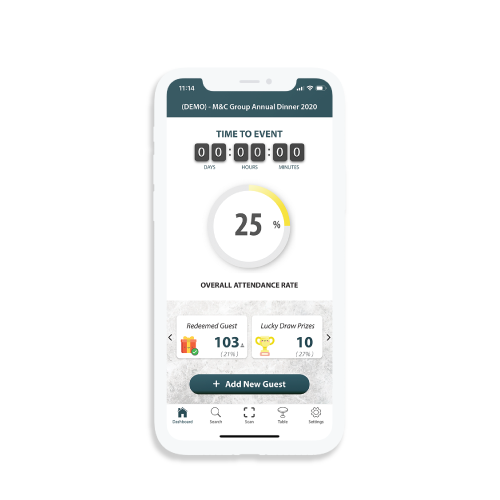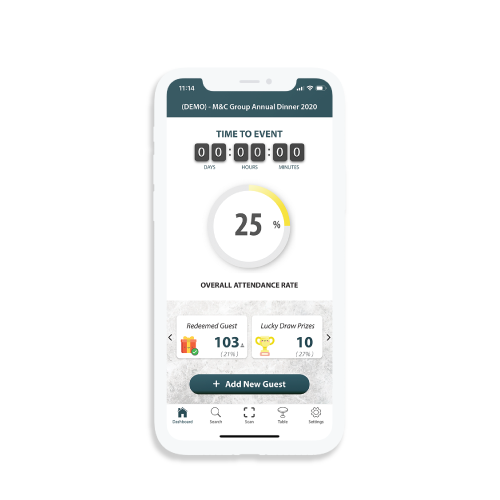 thebigday Event Management
User friendly event management solution. Cut down massive paperwork and double jobs. Save your time and effort to make a perfect event.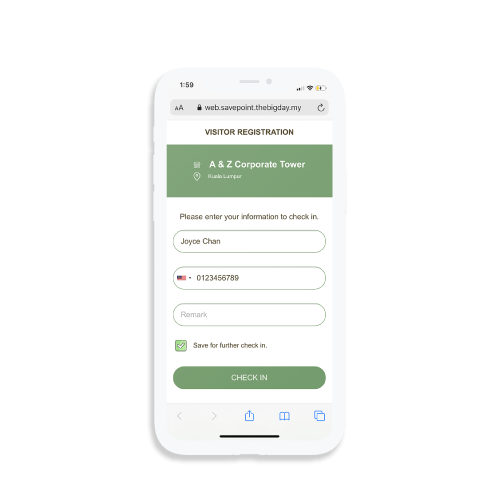 savepoint Visitor Management
Use savepoint contactless visitor check in for your property visitor management. Maintain at least 1 meter distance to prevent the spread of COVID-19.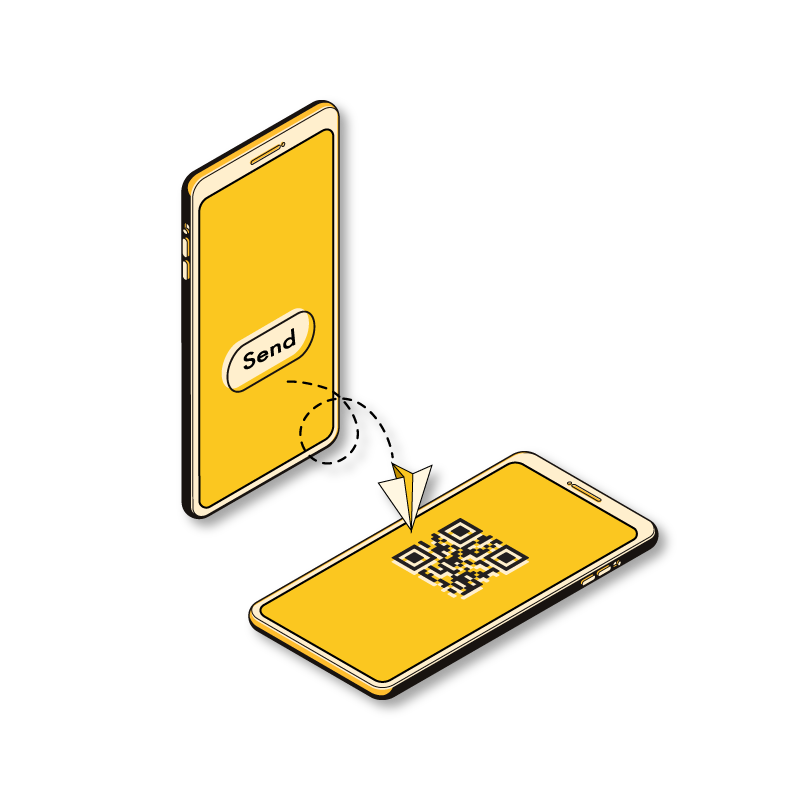 Don't worry about last minute guest list changes
With thebigday, you can add, edit and delete guest
anytime anywhere at your fingertips.
With thebigday, you can add, edit and delete guest anytime anywhere at your fingertips.

thebigday is Featured in Astro AEC!
thebigday Trusted By Our Clients
The most arduous task in having a wedding reception is managing your guest list. You will need a seamless system to record the details of guests who have RSVP-ed, to organise your table arrangement, to record requirements of guests such as the need of a baby chair/special dietary requirements and to record your guests' attendance. The bigday app did just that for us! To complement the very comprehensive and helpful app, you will also get a very attentive back-end support. This is truly money well spent! Will definitely recommend to any couple! 😁

Cheang Chee Kong


06/04/2020

The apps is very useful for table management and guest check in

Alfred Khor


26/02/2020

Professional and patient in giving suggestion and solving client's problem. Thanks for always ready to help in organising my company annual dinner. 🙏👍

Linz Linz


20/01/2020

The app is super convenient and user friendly. Hassle free to check in guests and manage the guests attendance in real time. Excellent customer service provided by the team, lots of tutorial videos and prompt response. Would highly recommend to friends and families. Thanks for the amazing app, it speeds up the entire process and makes our day smoothly!

SingMei Sem


30/12/2019

A very useful APP to handle large amount of guest information. No more irritating and confusing paper work to handle guest management. Support is fast and clear. Lots of video tutorials that can help user to learn the APP functions. Will engage their service again!

Tan Song Wei


30/12/2019

App is very user friendly, easy to manage guest lists, fast guests check in with QR code, would totally recommend this app to anyone who planning a wedding reception! Last but not least, their customer service team is amazing. Thank you guys for helping!

WeiYeen Lim


27/12/2019

大力推荐这个thebigday apps…之前是我的密友介绍的…它可以完全live的monitor全部guest的到来…要换位子也可以轻松做到…临时加人完全没问题的安排…那个桌子要特别注意都一目了然让你知道…谁没来也一清二楚…也让你知道现在出席的嘉宾率是多少然后通知酒楼大概几点开始酒席…完婚后拆红包记录每一位嘉宾的红包一清二楚…记得预先把这个apps share给到时谁会帮你们做reception的…让他们熟练一下…这样到了当天用起来就得心应手…目前这个apps是RM99…对了…谢谢密友…

Loo Loo


13/12/2019

A simple and easy to use app that makes check-in progress effortless. A must have app for all event managers and organizers.

Sunny Lim


13/12/2019

I would highly recommend this app for management of guest attendance & angbAo tabulation. - App is user friendly, most of the features and functionality is intuitive , but some does require help from the app developer. All is good still as they are very prompt and friendly to attend all my queries , always receive replies almost instantly. -very useful function is the angbao tabulation as parents would want a report of their relatives and friends. I personally think it is a very excellent app, taking into consideration they provide extremely prompt customer service support, furthermore for a new app who is constantly hearing feedback from customer and continually improving, I think it is already trying their best within its ability. For a new app in the market with functionality dedicated for Asian weddings, I will give it 9/10!No app starts off perfect, but can really see the Developers are continually trying to improve the app to suit a wide variety of wedding requirements. However do recommend for the following features to be included: - mass sms blast or WhatsApp blasting with the QR code instead of currently having to individually send out the QR code. Imagine if u have 300 guests -show the tables by floor plan which will allow more easy shifting of guests during the day

QUek Yixian


15/11/2019

The apps helped us alot in guest management and table arrangement. We can access to the apps and do any addition/amendment/deletion anytime, anywhere. We can easily changed the table numbers or swap the guests between tables, putting remark for vegetarian & baby chair. We can see the guests list by their category as well. Moreover, they attend to our query quicky and precisely. It is very useful as many helper can download and help for reception task. Lastly, the Ang Pow mode is bravo! They sent a very detailed report to us after event for our record 👍

Hedy Chee


15/11/2019

The big day apps 在我们的婚宴宾客处理上扮演着非常重要的角色,让我们轻轻松松就把宾客安排妥当👍 强力推荐给予每位新人💗👍👍

Candy Chew


11/11/2019

Great app and great response rate from the team. Easy to use and savvy enough to impress the guests at the event. Thanks a lot and will continue to engage with their service for future events.

Wennesday Cheong


05/11/2019

Is definitely BEST DECISION ever to have this apps!! Sooo smooth and never have downtime at all, and remember night before wedding we have to make sudden guests table arrangement, even two hour wedding before , we can do the change comfortably in dressing room, with no stress! Shout out to the All bride to be and groom to be, Pls make sure you have it for your wedding reception !!!no regret,really!

Sharon Liow


04/11/2019

It's really easy to use! It helps us a lot in arranging our guests seating, special requests (eg. Vegetarian, baby chairs, halal etc) and not to mention to monitor guest attendance during the actual day. Guests are able to check in and know their seatings with ease. We're able to know how many guests have arrived without having to check with the reception team. In short, this app is really highly recommended for those who are getting married! The team is very responsive and helpful too! 👍🏻

Yean Hui


28/10/2019

Thank you to Thebigday app! It's really useful towards my table planning and arrangement whenever the number of tables changed. Easy to swap, move or delete the whole table. Angbao recording mode is also good to total up the numbers of angbaos collected from the guests who turned up for the wedding. Check-in was smooth and easy according to my entourage, however, the guys preferred to have paper instead. The attendances of my guests are easily track and we can start the wedding on time and ended on time. If anyone will like to go for paperless table planning and check in. I will recommend Thebigday app to them. It's really worth my money to purchase this app as Singapore does not have an app that have these functions. Good Job!

Madeline Tay


27/10/2019

very useful app…easy to use…good service👍👍

휴믄톻


22/10/2019

Thanks to the team , always supportive and helpful, is really a great apps for manage the wedding day , highly recommend !! Is easy and convenient. ♥️

Shuhui Aw


21/10/2019

非常推荐給准备结婚的新人,真的解决了婚礼上座位安排等等问题...简单又容易上手,非常谢谢thebigday的贴心服务🥰

Wei Teng


09/10/2019

Really impressed with this user friendly and useful apps! All my guests also felt awesome with the QR code check in. 🤭 This app helps to arrange seat for my guests, updates guests arrival, guest check in.. Its super convenient and save time. We received 5stars service from JJ too 👍🏻. Thank you very much and glad we decided to used TheBigDay on our wedding 😊😊

Yan Ran Ng


07/10/2019

Thanks for creating such useful app! Is a must app to use for every event even a small event. Give guests a 'wow' impression like super geng super high tech. Super convenient to check on guests arrival, switching sits anytime even during makeup, super chun & easy to keep track angpao. Sibeh yeng can assign anyone for guest registration anytime. And and Impressive can generate report every details. Throw away all papers and pens and rulers. Saver !!👍🏻

Karmunz Eng


06/10/2019

Glad that came across this apps few months before our big day. It's so convenient which we can adjust guest attendance and table arrangement anytime, anywhere. I even changed table arrangement 2 hours before the wedding banquet and guests check in still well managed !

Amy Yap Hwui Chi


05/10/2019

Thebigday app is super user-friendly and efficient. My family members and friends who helped me with checking-in guests were very impressed with the application's efficiency. Also, the crew had assisted me in many ways, they are very knowledgeable with the application and given us many professional advises. Thank you very much for creating such an amazing application for saving lots of hassles for the groom and bride.

Lee Yee Teng Eva


03/10/2019

非常感激thebigday...刚开始本来没打算用可是因为要管理60桌的宾客对我们负责接待的朋友真的很吃力...我们到现在都没后悔当初的选择,它真的减轻我们好多负担!而且只要有电话就能够check in或者找名字,这让我们不用带着纸张满场跑,真的很方便!而且在记录红包也很简单,最后由管理员generate report给我们就行了!非常推荐这个apps!非常感谢管理员的帮助!

Joen Sia


15/09/2019

一開始帶著嘗試的心態去用這個app,對機不離身的年輕人來說真的很方便。scan個qr code就能找到名字桌位。 從輸入名字,編排桌位,紅包系統都非常方便容易。迎賓區讓賓客check in的同時,我能在化妝間觀察入座人數及臨時作出桌位更改等。同時sync。 在user expired後還會發你excel file,紀錄紅包,桌位,名字等等的資料和賓客checkin方式 (search or qr code) 非常推薦! p/s: 如果有電腦版輸入系統想必一定很好用。

Purlyn Teoh


09/09/2019
Getting Some Ideas On Guest Management
Got Questions? Talk To Us!